When choosing a mobile locksmith, you want to first make your decision when you are not in an emergency situation. It's best to look for the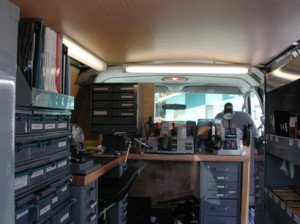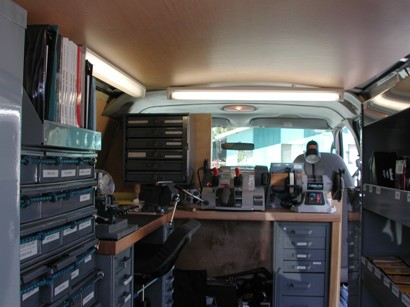 mobile locksmith that offers the most services on a 24-hour basis for the most affordable price.
Services a Mobile Locksmith Will Offer
Each mobile locksmith will not offer the same services. That's why it's important to check with the locksmiths in your area, or at least check with 3 to 5 if there are a large number in your town, to find out the services that are offered. Some locksmiths specialize in auto or home services, while others try to offer as wide a variety of services as possible. Be wary because many mobile locksmiths will offer one level of services if they are responding to emergency calls and another level of services for normal calls during business hours. Here are some common services offered by mobile locksmiths:
Lock repair. Locks can either fall into disrepair over time, or a key that becomes stuck can be turned and create some damage to the lock.
Lockout services. This is probably the most common call for mobile locksmiths. Make sure the locksmith can handle home, car and keyless locks.
Car key replacement. You are about to begin an important trip and realize that you've lost your car key. Mobile locksmiths can make a car key on site and may have keys in stock if your car key requires a chip to start the vehicle.
Lock replacement. For many people who have been burglarized and have a broken or compromised door lock, there's no waiting until the morning to put a new lock on the door or on all doors.
Roadside assistance. Many mobile locksmiths also carry gasoline and cables to provide jumps for clients having vehicle trouble.
Choosing a Mobile Locksmith
Decide what services you want from a mobile locksmith. You may be looking for particular services or the company that offers the most after-hours services. Then, contact at least 3 to 5 mobile locksmiths, if you have that many in your town, and arrange to talk to the locksmith in person. Ask about experience, insurance and licensing, if that is required in your state. Get a list of services and prices and ask about any additional costs for emergency services, such as trip fees or higher after-hour costs. Be sure to ask for references and look for both current or recent clients as well as clients from the past. The main question is whether they would hire the locksmith again if they had a need for a mobile locksmith.